Fayetteville Drop-Off Location
Honed In Sharpening has a drop-off locker located at 6302 Wilkerson St. in Fayetteville, Arkansas. We offer contactless drop-off sharpening services. If you have more than 10 items to be sharpened, fill out our Request Mobile Appointment form for mobile sharpening services.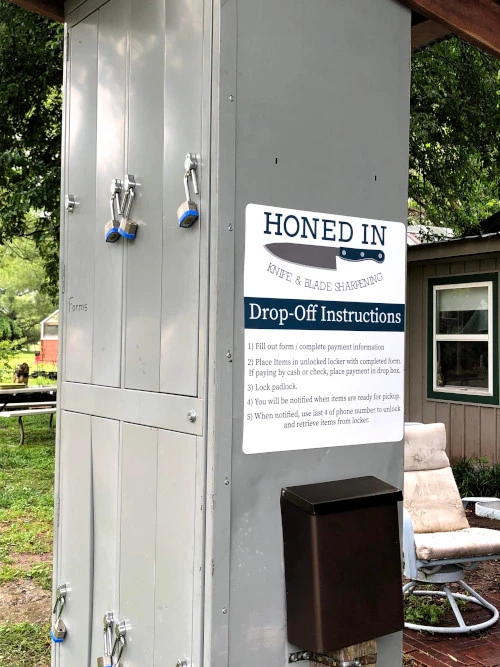 Rogers Drop-Off Location
In addition to the contactless drop off location at 6302 Wilkerson St. in Fayetteville, our friends at Honeycomb Kitchen Shop in Rogers accept our drop off services during their business hours! Drop off your knives and tools at 213 W. Walnut St. in Rogers for a one week turnaround on our sharpening services!